Hey everyone! Cade and I are very happy that Mike Meyer's thief was caught and that he will be getting back his Superman collection. IT's a wonderful thing to see so many people coming to his aid. People are good!
Guess what else is good? Cade's got some updated superhero pics for your perusal!
Up first, Batman, with, as Cade put it, his cape over his arms "like he's detectiving."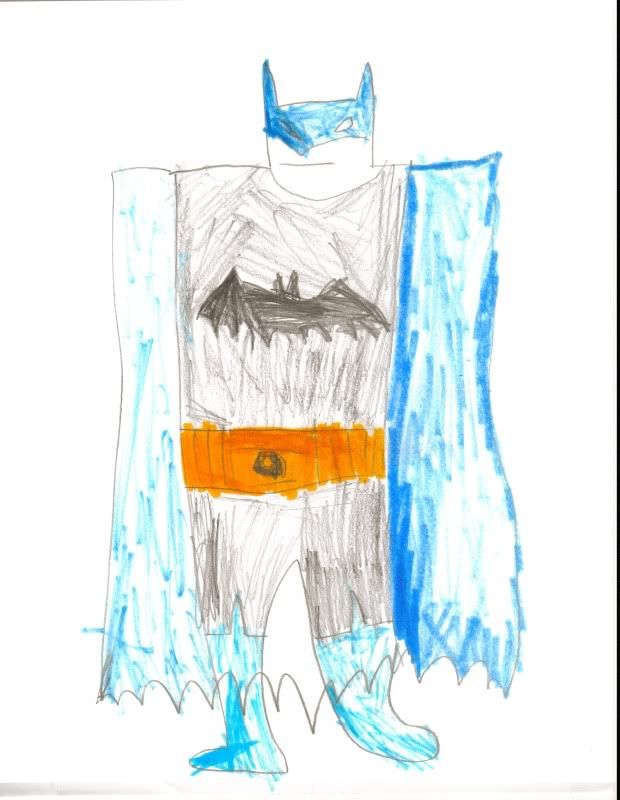 Weirdly, the blue streak only shows up after I upload it to Photobucket. I want to try and fix this. The original scan is clean...help would be appreciated.
Next up, another of Cade's favorites. Beast Boy is depicted here in the episode where he saw a moped he wanted so badly that he, a devout vegan, took a job at a burger place to buy it. Shenanigans ensued, to be sure.